Sell any car in Dubai with CarSwitch
for the best price
Get more

10-30% more than any dealer offer!

Fast sell

You set the price - sell as fast as you want

Easy & Safe

Keep the car, we'll bring buyers to you - Fraud proof
Choose from popular makes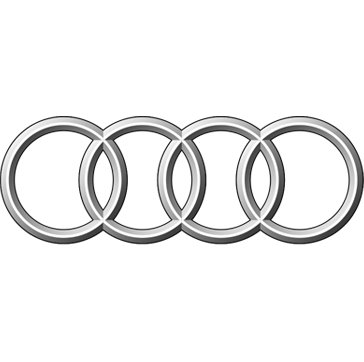 Sell my car for me
AED 150 for photos, inspection, calls and test drives for 3 months - an additional fee upon sale
Why CarSwitch
CarSwitch offers an easy & safe alternative to dealers and classified sites. We manage the whole process for selling your car while you sit back and relax. You set the price so you get the best value, without doing any of the work!
70% of cars sell within 2 weeks
+15,000 car buyers visit daily
Buyers willing to pay more as cars pre-inspected & certified
Cars automatically featured on social media and other sites
In the news
"Transform the car buying and selling experience..."
"Make the switch without a hitch..."
"Making car buying or selling as easy as flicking a switch..."
"Take the pain out of buying and selling used cars in UAE..."
"Outsmart your UAE car dealer with these winning tricks..."
"Over 100,000 used cars are sold..."
Testimonials
Adam Darweesh
21 September, 2020
Carswitch is very good company and ahmad was very good guy and helped me very well to sell my car
Sohail Raja
17 September, 2020
Very professional and straight forward dealing with these guys as middle man for both buyer and seller.
Christian Moran
14 September, 2020
Vehicle sold within around 1 - 2 days. Great service in the respect that they help assist and support you at the RTA centre to make the process hassle free. Would definitely recommend. Christian.
Sudhanshu Sehgal
12 September, 2020
Sufiyan and Kamran were very professional and managed the process of selling my car very smoothly. Thank you CarSwitch!
Colossus
10 September, 2020
Very professional and quick service. They assisted with selling my car and helped with the process form start to finish. The agent Sufiyan was especially great when we had to go to Tasjeel. Overall great service!!!
Mohammed A
09 September, 2020
Awesome service provided by Carswitch and team.I recommend Carswitch for all the buyers and seller,????
Manoj Michael
08 September, 2020
I felt very Easy to sell my car through Carswitch. Each procedures are emailed and communicated properly. From car inspection to car transfer all employees have done their jobs very well.
rajendran r Nayar
07 September, 2020
Got my vehicle sold in 2 days time. Was helped in the traffic station for change of ownership .Very Happy with the service.
Ahmed El Zayat
06 September, 2020
I checked 2 cars and both were matching my requirements. I wanted one of them but the seller decided to raise the price after my visit ????????‍♂️ So I bought the other one which was great as well But any way Staff are great and very helpful ( specially Kamaran & Sufiyan ????????????) I would recommend this company always.
Bruno Veronese
31 August, 2020
Thanks for the great service kamran, vicky and sufiyan for giving great service and doing a fantastic job. Thanks carswitch team for selling my car.
Michel Khamasmia
12 August, 2020
It was really straight forward and easy to deal with the pre-sale and their after sale service is really great. However i believe their fixed commission price is a bit unfair since they charge a fixed amount despite the car's selling price, apart from that they are such a great service provider.
Rupesh Radhakrishnan
09 August, 2020
CarSwitch really helped me to buy the car in a fast and safe way. I was desperately searching for a FJ cruiser, and found this CarSwitch ad and posts in facebook. Then the CarSwitch handled everything end-to-end from setting up the viewing with the seller. They even publish very comprehensive reports about their cars on their website. Happy with the inspection points and the car which i purchased was clean and neat. Must say I was so satisfied with both the car switch and the seller approach and deal.
Kelvin Chan
06 August, 2020
I sold my through carswitch and it was very hassle and just got it done within anhour thank you soufian.
Michael Rolan Sta Ines
04 August, 2020
Sufiyan is very accomodating and he guide me on step by step process. The transaction is fast and I dont have to worry selling my car.
(Translated by Google) You really are a credible company, and very active employees Thank you for your kind cooperation and seeking to sell my car God willing, I will be a permanent customer with you in buying and selling Thank you so much Thanks very much for supporting me to sell my car Very good Company & very good employee I also thank all thanks to MRS: Charmaine For her constant assistance and communication ???????? (Original) انتم حقاً شركة ذات مصداقيه ، وموظفون نشيطون جداً أشكركم على حسن تعاونكم معى والسعي لبيع سيارتي إن شاء الله سوف اكون زبون دائم معكم في البيع والشراء شكراً جزيلًا Thanks very much for supporting me to sell my car Very good Company & very good employee I also thank all thanks to MRS : Charmaine For her constant assistance and communication ????????
kiprotich enock
21 June, 2020
A very nice platform to get prospective sellers. Prior car inspection gives confidence. I have am spoiled for choice, given the options that are available!!
Interesting tips & facts
Only the registered owner can sell a car, if they're not available a valid and attested Power of Attorney required
Seller Agreement trumps a Power of Attorney, as the former cannot be cancelled
Don't forget to clear outstanding fines before transfer, some violations will require an in person visit to clear
After transfer, don't forget to remove the Salik Tag. Salik won't refund the balance though :(
Verify your service contract and warranty are actually transferrable to a new owner before placing your ad
If never kept service history receipts, you can ask your service center for a summary statement of your visits
Your insurance policy can be expanded to cover specific, or all, GCC countries in case you're a frequent traveller
Never agree to a buyer paying you in installments, ask them to apply for bank financing so you get paid in full up-front
If you're registering the car in another Emirate you'll likely need to transport it on a flat-bed truck which will cost AED +200 depending on the distance
If you're transfering a car from Abu Dhabi you can get Export plates valid for 3 days
Frequently Asked Questions
What is the CarSwitch inspection and why do I need it to sell my car?
CarSwitch arranges for a specialist to run a 1 hour assessment of your used car to gauge its condition. During the inspection, the Specialist will take professional photos, examine the interior & exterior, assess the condition of the engine and go on a test drive with you to make sure that the main components in your used car works as they should.

The results of the inspection are displayed online which helps us answer most buyers' questions and only refer you serious buyers! In addition, transparency on the fantastic condition of your car increases your car's price! Please note, CarSwitch does not warranty inspection results, particularly as the results may change from the time of inspection, and so buyers may request their own inspection at their own expense with your approval.

The process is easy and hassle-free. The Specialist will visit you anywhere in Dubai, Sharjah or Abu Dhabi and you only need to be present for 10-15 mins, of the full hour, to answer some questions and go for a test drive. Car selling made easy for the busy UAE residents.
How much do you charge for used car sale in Dubai?
We charge AED 150 (+VAT) admin fee which includes organizing a specialist visit to inspect / photo, handling calls, filtering car buyers and arranging test drives. When we sell your car a success-based fee of AED 1,000 up to 3% (+VAT) will apply (depending on the value of your car but agreed with you up-front) which you can build into your car price. This fee is applicable only if we are able to help you sell your car. We take all the headaches for selling your car while you get the best price! Your Used Car for Sale in Dubai will go quickly and without hassle!
What if I end up selling my car on my own?
We will work hard to help you sell your car in Dubai or anywhere in UAE. However, if you end up selling your car on your own then our success-based fee won't apply. In addition, we will still guide you through the process to make sure that the transfer of car ownership at the RTA is a hassle free experience. We only ask that if you post your car on another platform, that you match the listing price you select on CarSwitch to give us a fair shot.

Selling car couldn't be easier!
What about selling cars currently under loan?
We can handle it, through our partner network, and do it all the time! You can read our full guide to selling cars under bank financing, but the short version is once your used car has been sold, the buyer will need to pay off the existing bank loan and transfer any remaining cash to you. We'll arrange for a legal seller agreement through our partner network to keep the buyer protected. Trust us. We know how to sell cars in Dubai :)
Will CarSwitch buy my car?
Our primary motivation is to get you the absolute best price possible, and so if you have a couple of days of time we always encourage you to post the car at an attractive price and we'll secure an end user buyer in no time at all hassle free (as we'll handle it all from fielding phone calls to attending test drives in your location). In case you simply don't have the time, we'll arrange an instant cash offer through our auction platform so you get over and done with in the same day.
How Should I Sell My Car in Dubai?
Looking for ways to sell your car in Dubai? CarSwitch offers a safe, transparent, fast and hassle-free way to do so. We manage the whole process for selling your car while you sit back and relax. Now you can get the best price for your car without any hassles.
Common challenges faced by sellers
While it has become easier than ever before to buy and sell any car in Dubai, you can still face many challenges during the process. If you are planning to sell your car online in Dubai, then be sure to keep the following factors in mind.
Setting the right price: From depreciation to competition and demand in the market, you have to consider multiple factors while figuring out the price tag for your car. This means that it's often challenging to set the right price without some help from experts. That's why we've made our proprietary valuator available free on www.carswitch.com/carvaluator!


The time factor: Selling a car involves multiple steps such as making calls and dealing with used car buyers who might not even be serious. It goes without saying that it can prove to be a very lengthy process.


Negotiating the price: It takes practice to master the art of negotiation, and unless you've sold multiple cars, you might not be able to get the right amount of money from buyers.


It's a complicated process: You may need guidance to complete some of the steps. For example, sellers need to understand the steps involved in clearing their auto loan, refunding insurance, and transferring their car at the RTA. If the car is under bank financing, then a seller's agreement can be used to protect both the seller and the buyer.
Why use CarSwitch

Wouldn't it be wonderful if you could just relax and let someone else take care of everything for you? No matter what the make and model of your vehicle is, we can help you sell any car in Dubai. Are you wondering "How can CarSwitch help me sell my car in Dubai?" We'll do all the heavy lifting, including photographing your car, lining up potential buyers, negotiating the price, and advertising through various channels. What's more, the test drive can be managed at the location and time that suits you. CarSwitch will also guide you to set the right price for your used car and through all the paperwork to close a deal. We can even guide you when you go through the process of transferring your car at the RTA. Now you can sell car in Dubai with confidence and peace of mind. If you are pressed for time and need to sell your car in Dubai immediately, CarSwitch will arrange for your car to be bought within a day through our online auction platform. All in all, we help you sell any car in Dubai as fast as you want, by enabling you to set the price for your vehicle.
New and exciting features to help you sell any car:
Is there any price guidance to help me sell my car in Dubai?

Using Artificial Intelligence techniques for analysis of thousands of real transactions on CarSwitch, we offer real time price advice to you. This way you are able to set the right price when you sell any car in Dubai and can sell it as quickly as possible. Our recommendations and guidance can help you understand instant cash dealer deals as well as what a private buyer would offer for your car.
Free car valuator

We've put all our knowledge in an online car valuator tool you can use to quickly get an estimate for the value of any used car in Dubai . It's available for free and uses a proprietary algorithm to help customers estimate a fair value for any GCC-spec vehicle in the UAE.
Seller badges

Wondering 'how can I attract more buyers when I sell my car in Dubai?' Now you can leverage these seller badges, free of charge, to make your car listing more prominent:
- Price dropped: This badge is a quick and easy way to tell buyers that you've dropped the price of your car.
- Negotiable: If you're willing to bargain while selling your car, then let buyers know this. All you have to do is set the last price in the seller portal and CarSwitch will handle everything else.
- Urgent sale: Pressed for time? This seller badge can make the process quicker by letting you set a countdown of days you have left to sell it.
- Top condition: If you have maintained your car over the years, then why not let buyers know about it. We automatically activate this badge when selling your car if you receive a high inspection score from our inspection.

It has become easier than ever to sell any car in Dubai at the best value without any hassles!