Sell any car in Abu Dhabi with CarSwitch - Sell Your Car for More
Get more

10-30% more than any dealer offer!

Fast sell

You set the price - sell as fast as you want

Easy & Safe

Keep the car, we`ll bring buyers to you - Fraud proof
Which car are you selling?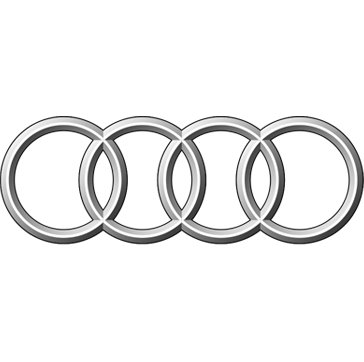 Sell my car for me
From AED 49 for photos, inspection & test drives at your location - additional fee upon sale
Take control of your car ad
Why CarSwitch ?
CarSwitch offers an easy & safe alternative to dealers and classified sites. We manage the whole process for selling your car while you sit back and relax. You set the price so you get the best value, without doing any of the work!
70% of cars sell within 2 weeks

15,000 car buyers visit daily

Buyers willing to pay more as cars pre-inspected & certified

Cars automatically featured on social media and other sites
Sell in 1-2 Weeks
You set the price. Sell as fast as you want
Sell at a better price
10%-30% more than any dealers offers
On your finger tips
Amazing seller portal to make your experience seamless
Easy and Safe
Keep the car, we will bring the buyers to you. Fraud proof.
In the news
"The Middle East`s 50 Most-Funded Startups..."
"Transform the car buying and selling experience..."
"Make the switch without a hitch..."
"Making car buying or selling as easy as flicking a switch..."
"Take the pain out of buying and selling used cars in UAE..."
"Outsmart your UAE car dealer with these winning tricks..."
Testimonials
Thank you Mr Muhammad Asher Usman, it was very nice selling experience
mohamed lotfi Mazighi
Excellent services provided by carswitch. Thanks to both Mr.Kamran and Mr. Ligin for their professional dealing and ensuring the smooth transfer process. Highly recommend carswitch service to anyone buying or selling their car.
Tahir Afridi
Thanks to Car Switch for selling my car and excellent service given by Sufian
Fahd Khan
Excellent job its make very easy for me to sell my car specially after sales teem Vicky and sufyan did fantastic job
Ali Raza
Unbelievable super excellent service. My car was sold in just 2 hours after posting the ad. Transfer procedure was made very simple by their representative who was there at Tasjeel to assist us. I will recommend everyone to try the services of Car Switch.
Imran Ashraf
I am too much happy with Mr Mohmoad Ashar he is expert in his work and specialy nice familer behaviour . Really car switch platform is best for both buyer and seller.
Rakesh kumar Singh
thanks sufiyan for the professional closure of selling my car..
Salah Hatamleh
I have been experienced with CarSwitch , selling my car. It was great company especially with Mohammad Ashar, he is really helpful staff which make everything smoothly. Very impressive and highly recommended CarSwitch.
em nathaporn
I would like to thanks to Car Switch team including Nabeel and Sufyan to assist me on selling my car. All the process from end to end was amazing and smooth. Thanks and Regards
Muhammad Waqas Khan
One of the Team Member( Mohammad Ashar ) was excellent in conversation and confident in making a deal come end with mutual benefit for both the buyer and seller
MOHAMMED TAJUDDIN, TAJ ALMELOUK ADMIN. SRVS.
Carswitch provides such a great service. I had my car listed last week and within 5 days i received 10 plus offers and yesterday my car soldout. Sufiyan and Anthony both guys are very supporting in facilitating the sale and deals. Thanks both guys and car switch.
Ahsan Hussain
Carswitch is most reliable for online car sale and buy. I sold my car in a ziff...They are very professional. Strongly recommended.
MJ Jazz
Had a great experience selling my car. One hour from the inspection the ad was live and I immediately started receiving offers and the following day the car was sold for my expected price. They helped me out throughout the transfer of ownership. I will definitely recommended to anyone that needs to sell their car stress-free.
Sara Mohsen
Mr. Mohammad Sufiyan is very helpful at RTA center in Al Barsha. We dealed with him for transaction twice here and process is smooth and hassle free. Highly recommend Carswitch as well. It's my first option for car buying and selling.
Lianghao Chen
Amazing service and took care of everything for me. Did not even have time to advertise on other websites as the car was sold in one day
Fadi Kanan
Selling my car with CarSwitch was a great experience. The whole process from start to end was very seamless. They always keep updating me on current offers. Once decided they took charge of everything and did the whole process at RTA. Very punctual and informative. Friendly and polite staff. They deal with potential buyers so you don't have to talk to anyone personally. Would recommend to anyone selling their car, because they will save a lot of their time using CarSwitch.
Marina Leljak
Thanks a lot for your excellent service, really i need to give very good feedback regarding service and everything, i sold my car today and happy to deal with u guys…… also thanks for muhamed sufiyan from same company for providing excellent service and helping full time with me and buyer at tasjeel rta dubai the n barsha Area … i appreciate. Thanks
Mohamed Khallaf
Dear Mr. Sufiyan, It was really nice meeting you in person and made all transactions without any hassles for seller like me. It was really a wonderful experience to me in working with you for selling my car. Thanks to car switch.com company for all the deal and looking forward to seeing everyone in any future requirements of buying or selling car. Many thanks and all the very best to the entire team!
Raghu Kumar
Quick and very efficient! Car sold in less than 48h! Great job Sufiyan and Anthony!!
Sly_dxb
hey queens! ily, even though I didnt sell my car through you guys I had an incredible experience!!
krishna
Interesting tips & facts
Clear your loan in advance, and make sure you`ve received the RTA SMS that`s it done as Banks may miss notifying RTA
If your CarSwitch inspection score is below 4.0, you car may fail the RTA inspection and so consider getting minor repairs done
If your tires are older than 4 years, or brakes worn out, get them changed before transfer as the car will fail RTA inspection
When transferring your car at the RTA, don`t forget to bring your Emirates ID and Car Mulkiya
Did you know you can hold on to your license plate number when selling your car? The RTA can hold them just for you for 3 months
Your asking price will determine how long it takes to sell your car, get it done right by checking carswitch.com/carvaluator
Never accept a personal cheque to sell your car, it might bounce! Cash, or manager`s cheque, is king
Check if your insurance policy is refundable, you might get some money back once you complete the sale
Don`t forget to get a copy of the new registration card after sale, you`ll need it to cancel your insurance
If the value of your car is less than 10 times what you`re paying for collision or comprehensive insurance then the coverage isn`t a good deal.
Keep your service records! It`s critical to getting a better price when selling your car, extended warranty is another big plus for buyers
Can`t clear your loan? CarSwitch can get you a Seller Agreement (500 AED) so a buyer clears your loan for you
Only the registered owner can sell a car, if they`re not available a valid and attested Power of Attorney required
Seller Agreement trumps a Power of Attorney, as the former cannot be cancelled
Don`t forget to clear outstanding fines before transfer, some violations will require an in person visit to clear
After transfer, don`t forget to remove the Salik Tag. Salik won`t refund the balance though :(
Verify your service contract and warranty are actually transferrable to a new owner before placing your ad
If never kept service history receipts, you can ask your service center for a summary statement of your visits
Your insurance policy can be expanded to cover specific, or all, GCC countries in case you`re a frequent traveller
Never agree to a buyer paying you in installments, ask them to apply for bank financing so you get paid in full up-front
If you`re registering the car in another Emirate you`ll likely need to transport it on a flat-bed truck which will cost AED +200 depending on the distance
If you`re transfering a car from Abu Dhabi you can get Export plates valid for 3 days
Interested in a specific make?
Frequently Asked Questions
Where can I sell my car in the UAE?
There are 3 ways to sell your used car in the UAE. A managed service (CarSwitch.com) - where you can sell your car for maximum value without doing any of the work; Dealerships - where you can sell your car quickly but you get less; or Classifieds - a cheap alternative, but you have to deal with the painful, high risk process starting from coordinating with strangers to transferring your car on your own. A managed service (CarSwitch.com) The option that best captures value and convenience is leveraging a professional and experienced service to sell it for you! CarSwitch.com offers an easy and safe alternative to car dealerships and classifieds. You set the price so you get the best value for your used car! Additionally, Selling a car in the UAE is a complicated and time consuming process so the best part is that we manage the whole process for selling your car while you sit back, relax and get the best price for your used car. With 15,000+ car buyers visiting daily and CarSwitch advertising your car on our platform along with other sites and social media platforms, CarSwitch gives you the best chance to sell your car for maximum value in a short period of time. 70% of cars sold on CarSwitch sells within 2 weeks and most sellers receive atleast 1 offer in the first 24 hours of advertising! Additionally, CarSwitch provides you with several features to boost your ad FOR FREE and guides you on pricing so you can sell your used car as quickly as possible. Tell us about your ride in a few clicks and a Switcher will contact you shortly so we can handle the process from there! You can also read up on how to get good value for your car to learn more on selling your car for the highest price in UAE. Dealership A trip to the auto market or visiting UAE's many used car dealerships will get you offers for your used car in minutes. However, the biggest drawback with used car dealerships in UAE is the value you won't get the best value for your car (as they need to cover overheads and profit margins) which makes this an unattractive option if you want to sell your car at the best price. Advertising through classifieds or Social Media Another option for sellers is to sell their used car in UAE through social media platforms or listing it on classified websites. The advantage of this option is it's very often free of charge, though a major drawback with selling through these channels is the hassle of coordinating and hassling with strangers while making sure you don't get ripped off. You'll also see your car listing along with thousands of others thereby not attracting the strong attention of many buyers.
How do I sell my car for the best price in Abu Dhabi?
There are 3 ways to sell your used car in the Abu Dhabi:
A managed service (CarSwitch.com) - where you can sell your car for maximum value and don't need to worry about the complicated process of selling your car.
Dealerships - where although the process of selling is relatively simple, you will have to settle for a low value for your car (as dealers need to cover overheads and profit margins) making this the least attractive option to sell your car for the best price.
Classifieds - where you will have to manage the entire process on your own and therefore highly recommended that you read the guide below before you start selling your car!
Selling a car in Abu Dhabi privately can be a complicated, time-consuming, process. There are several advertising, bank, RTA, and insurance transfer
laws you need to abide
by. Furthermore, you also need to make sure that the used car buyer has complied with all the laws and is eligible for purchasing your car. The biggest drawback is with limited access to eligible car buyers, selling your used car privately isn't the best way to get the best price for your car. You can read into the process of selling your used car to know more about how to sell your car in Abu Dhabi.
Looking for someone to take care of the process for you? A managed service
CarSwitch.com
makes it super simple to get the price for your car, without doing any of the work!
How do you get the best price for your used car? Simple, you set it! Our Switchers will provide guidance on pricing, and you can change it at any time through the app (
Andriod
&
iOS
) so that ultimately you're in full control. From there on, we handle all the chaos. Our partner network of banks, insurers, and specialists will handle it all from visiting you, wherever you are in Dubai, Abu Dhabi or Sharjah to photograph and inspect your car, to figure out how to sell a car already on loan. We then advertise your car online through
CarSwitch.com
, our social media channels (
Facebook
,
Twitter
,
Instagram
,
Linkedin
), and other sites, line up buyers and enable show times to show off your used car. You will sell your car in no time, and for the price that you want! Once we sell your car, we even guide you with the paperwork. The best part? You sell straight to end-user buyers so you get the best car prices.
Sell cars in Abu Dhabi for the best price with ease!
How long would it take to sell my car in Abu Dhabi, UAE?
70% of used cars on the CarSwitch sell within two weeks, though many within a few days of posting and others within several weeks. Your price is the primary determinant of how long it will take to sell your car, which you control completely through your CarSwitch seller portal. This portal displays a ton of guidance to help you set the best price, from recommendations based on a thousands of real transactions conducted through CarSwitch to live comparisons of views, calls, and price drop requests versus other comparable cars on the website. Here you can set your price and change it at any time, as well as set your last price to help in any negotiations, and enter our auction platform for instant cash sale if you run out of time. Throughout, our team works tirelessly using this information to filter buyers and sell your car as quickly as possible.
How do we set car prices and make sure the car sells?
With CarSwitch you set your own price! However, we provide concrete recommendations that account for your specific make, model, mileage, historical data from thousands of transactions conducted through CarSwitch. Ultimately, we aim to get the best price for your used car for sale in Dubai, UAE and the testament to that is we let you control it fully. We do strongly recommend that you follow the price guidance that our Switchers provide. In addition, you can review the performance of your ad compared to other cars on the platform, and reduce your price to get more traction at any time through your seller portal.
How do I transfer ownership of my car in Abu Dhabi?
Transferring Ownership of your car is a tricky process hence a managed service (CarSwitch.com) is here to help. Sell your car with CarSwitch and we will guide you through the entire process from bringing you serious buyers to transferring ownership of your used car. Still interested in transferring your car on your own? Below are the steps and documents you require to do so.

Before transferring ownership, sellers must ensure the buyer has a valid UAE resident visa, a UAE driver license, and an insurance certificate. The seller needs to have the mulkiya, Emirates ID, passport with residence visa, and confirmation of loan payment/transfer of loan if the car is on loan. Once these documents are attained, an RTA appointment can be scheduled.
At the RTA:
Sellers should clear any outstanding fines - please note whilst most fines can be dealt with at the RTA quickly, there are some fines such as violations that have received black points in another Emirate which will need to be cleared before you organise a visit to the RTA.
Buyers should fill out a vehicle permit application form at the typing centre.
Get your car inspected - A successful basic inspection is a prerequisite by the RTA before transferring ownership. Therefore, sellers should consider fixing major faults before the RTA visit. 2 main reasons for failing the inspection are worn down tires or brakes. It's highly recommended that the buyer does a comprehensive inspection at RTA to have a good understanding of the car condition at the point of purchase.
Transferring the car - Once the above steps are cleared, a vehicle registration fee must be paid in order for the new registration card to be issued. A further license plate printing fee must be paid if applicable for this to be issued. Sellers can hand over their existing license plate to the RTA for a fee if they want to hold it for future car registration.
Salik Tag - Seller's should remove their salik tag from the car to avoid the buyer using their tag. Buyer's can purchase a new salik tag at the RTA.
It is important to note that the car transfer process gets a lot more complicated for selling cars under loan or transferring a car to a buyer who is financing the car/residing in another emirate from the seller! BUT… Don't worry! CarSwitch is here to help.
CarSwitch will guide you through the transfer with
free
access to our partner lane at Tasjeel and provide step-by-step instructions to ensure you're well prepared. For more information, you can also read up on how to
transfer your car at the RTA
.
What happens to my insurance if I sell my car?
If you sell your car, you have to cancel the car insurance. There is also an alternative option of transferring this to the new owner. However, you will need to confirm if this is possible from your insurance provider. To cancel your insurance policy, all you need is a copy of the new registration card from the new car owner. It is also worth checking if your insurance is refundable as you might get some money back on your original premium depending on your insurance provider. On the other hand, to transfer your car insurance to the new owner, you will need: Existing policy document No objection letter from the seller New application form Registration certificate Car Inspection Report This should be done immediately after transferring ownership of the car because failure to do so would mean any insurance claims will not be paid by the insurance company if there is an accident. Sounds like a complicated process? A managed service (CarSwitch.com) is here to help! Our experts will guide you through the WHOLE transfer process with free access to our partner lane at Tasjeel and provide step-by-step instructions to ensure you're well prepared and no time is wasted.
What is the CarSwitch inspection and why do I need it to sell my car?
CarSwitch arranges for a specialist to run a 1 hour assessment of your used car to gauge its condition. During the inspection, the Specialist will take professional photos, examine the interior & exterior, assess the condition of the engine and go on a test drive with you to make sure that the main components in your used car works as they should. The results of the inspection are displayed online which helps us answer most buyers` questions and only refer you serious buyers! In addition, transparency on the fantastic condition of your car increases your car`s price! Please note, CarSwitch does not warranty inspection results, particularly as the results may change from the time of inspection, and so buyers may request their own inspection at their own expense with your approval. The process is easy and hassle-free. The Specialist will visit you anywhere in Dubai, Sharjah or Abu Dhabi and you only need to be present for 10-15 mins, of the full hour, to answer some questions and go for a test drive. Car selling made easy for the busy UAE residents.
Is it worth repairing my car before selling?
The better the condition of your used car, the higher the chances of selling for a higher value! With a managed service (CarSwitch.com), a specialist will visit you for a car inspection and snap high quality pictures of your car. This will give you a good idea of the condition and our specialists can even guide you on issues that need to be addressed. It is crucial that tires and brakes meet the RTA standards as you won't be able to sell your car otherwise. The following are a few other points you should consider fixing when selling your car: Change/refill oil, brakes, transmission fluids. Address oil leaks and engine noise issues if applicable Replace headlamps and clean foggy headlights Fix scratches/dents Ready to sell your used car? Tell us about your ride in a few clicks and a switcher will give you a call to schedule your car inspection. You can also read up on tips to retain your car's resale value.
How much do you charge for used car sale in Abu Dhabi?
We charge AED 150 (+VAT) admin fee which includes organizing a specialist visit to inspect / photo, handling calls, filtering car buyers and arranging test drives. When we sell your car a success-based fee of AED 1,000 up to 3% (+VAT) will apply (depending on the value of your car but agreed with you up-front) which you can build into your car price. This fee is applicable only if we are able to help you sell your car. We take all the headaches for selling your car while you get the best price! Your Used Car for Sale in Abu Dhabi will go quickly and without hassle!
What if I end up selling my car on my own?
We will work hard to help you sell your car in Dubai or anywhere in UAE. However, if you end up selling your car on your own then our success-based fee won't apply. In addition, we will still guide you through the process to make sure that the transfer of car ownership at the RTA is a hassle free experience. We only ask that if you post your car on another platform, that you match the listing price you select on CarSwitch to give us a fair shot. Selling car couldn`t be easier!
Can you sell a car if it's on finance?
Still paying off your car loan? A car under finance can be sold, although this is a complex process with a high level of risk involved. Looking for a managed service you can trust to take care of this instead? - CarSwitch.com can help you through the entire process whilst you sit back and relax!

To sell your car which is currently under loan - first, you will need to contact your bank to find out the outstanding loan amount as well as the early settlement fee if applicable. Once you know the exact outstanding amount, the 2 options you have to sell your car is:
Find a buyer willing to clear your auto loan
In order to guarantee the buyer that the transfer of ownership will be done to their name once the auto loan is cleared, a "Seller's Agreement" will be required to be signed. The buyer will then need to visit the bank with the seller for the loan payment. The safest method to make this payment is via cash or manager's cheque.
Search for a buyer who is willing to buy the car on finance
In this scenario, the buyer has to agree to use the same bank as the seller. Once the buyer agrees to this and approval for auto loan transfer has been received by the bank, the buyer needs to present a car valuation certificate against the loan amount. CarSwitch can organize this certificate for a cost starting from AED 300. Once this certificate is obtained, the seller can settle the owed amount with the bank. The buyer will need to provide the bank with the new registration card along with insurance papers to complete the transfer and close the loan.
Sounds complicated and want a safe and secure way to sell your car which is currently under loan?
CarSwitch can handle it for you, through our partner network, and do it all the time! We'll arrange for a legal seller agreement through our partner network to keep the buyer protected. Trust us. We know how to sell cars in Abu Dhabi :) You can also read our full guide to
selling cars under bank financing
to find out more.
Will CarSwitch buy my car?
Our primary motivation is to get you the absolute best price possible, and so if you have a couple of days of time we always encourage you to post the car at an attractive price and we'll secure an end user buyer in no time at all hassle free (as we'll handle it all from fielding phone calls to attending test drives in your location). In case you simply don't have the time, we'll arrange an instant cash offer through our auction platform so you get over and done with in the same day.
How Should I Sell My Car in Abu Dhabi?
Planning to sell your car in Abu Dhabi but not sure where to start? From setting a price tag to advertising your used car, you have to take multiple steps. If you're looking for a way to sell any car online in Abu Dhabi, CarSwitch can help you do so in an easy, fast and transparent way.
Common challenges you're likely to face when you sell your car:
Figuring out the price: You must take into account various factors to set the right price tag for your vehicle. If you set it too high, you may not find enough buyers and are also likely to have to negotiate more during the process. But if you set it too low, then you would obviously end up losing some money unnecessarily. You always have the option to get help from the experts at CarSwitch. We offer a free online car valuator to help you set the right price and sell your car in Abu Dhabi easily.
Lining up buyers: Finding and convincing buyers to purchase your car can prove to be a long and challenging task. After photographing your car, you also have to advertise it through various platforms. You can make this a lot easier by selling your car through CarSwitch which does all this and targets the right buyers through social media channels and sites.
Dealing with buyers: You'd be surprised by how much time and effort it can take to deal with potential buyers. Not only will you have to make many calls, but you may also need to go through lengthy negotiations. You should keep in mind that you're likely to come across many non-serious buyers who are just window shopping.
Complicated steps: It can be challenging to sell any car in Abu Dhabi as the process involves multiple complicated tasks. For example, you may need some guidance for transferring your car at the RTA. If your vehicle is under bank financing, then you should know how to use a seller's agreement to protect yourself.
Why use CarSwitch
Wondering 'what are the benefits of using CarSwitch when I sell my car in Abu Dhabi'? We've made it easier than ever before to buy and sell cars in Abu Dhabi. CarSwitch is a one-stop Abu Dhabi car sale marketplace that makes sure you don't have to face any hassles at any stage of the process. We will take photographs of your car, advertise, carry out negotiations, and guide you with the paperwork. We will manage test drives at a time and location that you find convenient. To give you the control over how fast you sell your car in Abu Dhabi, we give you the option to set the price for your used car. Most of the used cars on CarSwitch are sold within two weeks, but if you're pressed for time, you also have the option to sell any car in Abu Dhabi in a day through our auction platform.
Sell your car in Abu Dhabi with these new and existing features:
Will I have any price guidance when I sell my car in Abu Dhabi through CarSwitch?
To offer you real time price guidance, AI techniques are used to analyze thousands of real transactions. Besides helping you estimate the right price for your vehicle, CarSwitch also lets you control the price tag so that you can sell any car in Abu Dhabi at your own pace. Be sure to follow our price guidance that will help you figure out expected offers from private car buyer as well as instant cash dealer deals.
Proprietary car valuator
Now you have the option to estimate the value of any vehicle within minutes through CarSwitch's free car valuator, which is based on our knowledge and uses a proprietary algorithm.
Seller badges
Wondering 'how will seller badges help when I sell my car in Abu Dhabi?' Here are some of the exciting ways in which they can be used for free:
- Price dropped: Did you drop the price of your car? Let buyers know immediately with this badge.
- Negotiable: If your price of your used car is negotiable, then be sure to set the last price for your vehicle on CarSwitch's seller portal and let us manage everything.
- Urgent sale: Let's face it, sometimes we need to sell a car as fast as we can. That's exactly why CarSwitch has made the urgent sale badge available so that customers can set a countdown of days they have left to sell car in Abu Dhabi.
CarSwitch provides an unmatched experience when you sell any car in Abu Dhabi!