Sell any car in Abu Dhabi with CarSwitch
for the best price
Get more

10-30% more than any dealer offer!

Fast sell

You set the price - sell as fast as you want

Easy & Safe

Keep the car, we'll bring buyers to you - Fraud proof
Choose from popular makes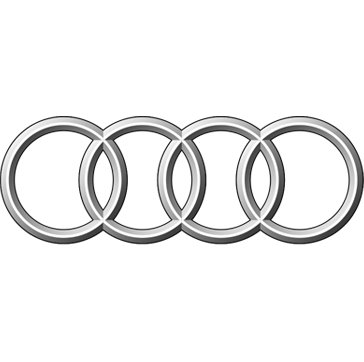 Sell my car for me
AED 100 for photos, inspection, calls and test drives for 3 months - an additional fee upon sale
Why CarSwitch
CarSwitch offers an easy & safe alternative to dealers and classified sites. We manage the whole process for selling your car while you sit back and relax. You set the price so you get the best value, without doing any of the work!
70% of cars sell within 2 weeks
+15,000 car buyers visit daily
Buyers willing to pay more as cars pre-inspected & certified
Cars automatically featured on social media and other sites
In the news
"The Middle East's 50 Most-Funded Startups..."
"Transform the car buying and selling experience..."
"Make the switch without a hitch..."
"Making car buying or selling as easy as flicking a switch..."
"Take the pain out of buying and selling used cars in UAE..."
"Outsmart your UAE car dealer with these winning tricks..."
Testimonials
Hii Thanks carswitch.....for helping me to sell my car easily....ur full process is superb...really like your inspection....highly appreciated...tks once again...tks Aileen kamran sufiyan and also anees who did inspection
Vibha Dhawan
Amazing coordination from the staff from start to finish. I was able to sell my car in 3 weeks!
Mark Eusebio Dicolen
I was able to sell my car within 3 days and get the desired price thanks to the outstanding service and support of the team working at car switch .
Ahmed Radhwan
Very professional and mr.sufiyan is very awesome and gives you a vip kind of service as you just sit and ave coffee and he dose all the paper work and just finished the sale of my car. Thanks mr.abdul who deal very well to sell my car and whole team of CarSwitch. Thanks Carswitch team.
Edgardo Arca
I had a very good and pleasant experience with the carswitch as their service is end to end and more hassel free comparing to other companies like sell any car or dubizzle, more over the representative at rta is more knowledgeable and give proper info, as my friend and i was just finished everything within anhour which takes ur 2 to 3 hours. Thanks carswitch team????
Ragu ram
As a buyer, carswitch made the process a lot smoother. On the day of the transfer I was helped by Sufyan who made the lengthy process much smoother. I think the comprehensive test process can be done more smoothly independent of the buyer and seller physically being there as it takes a lot of time but other than that everything was smooth
Christopher Habib
Carswitch help me sell off my car thanks to the team and sufiya for the help do the do all the rta and bank proper paper work where to go and what to do with out hazel . All went smoothly
shine raj
Thanks Carswitch for getting me best available option. Entire process was so easy on Carswitch with transparency. They have efficient sales and operation staff. Thanks to Sufiyan to make the last step of transfer the most comfortable i had ever experienced in UAE. Thanks to Ahmed from Sales for guiding me through the best options. Thanks You Carswitch. Highly recommend platform in UAE for your selling and buying cars.
adnan raj
Was a pleasure selling and buying a car with Car Switch. They were always on time and Nazar Ghafoor is a star employee and was very good at his job. Thank you
Mauritz Janeke
Got my car sold within few days. Engagement level from their professionals throughout the process and insights that you get about the ad is quite commendable.
Fahad Arzani
Really helpful service, helped both myself as the buyer and the seller to make the car buying process as smooth as possible.
Bronte Richli
Just finished purchasing and registering a car in less than 24 hours. Mohamed Yousfan was immediately able to arrange a same day visit, helped me test and inspect the car and negotiate a very good deal, he was extremely helpful, and continued to follow up with me daily to make sure everything followed through smoothly, even after the deal was concluded. Mohamed Sufiyan was there to walk us through the RTA inspection, sales contract and car registration. He had everything prepared, was extremely quick, knowledgeable and helpful and made sure to make this an extremely easy and comfortable process, which is always a big help when purchasing a car. I 100% recommend this service for buying a car, and I believe the seller was very content as well. My one comment is a non-refundable deposit required immediately at the time of inspection to secure the car is not very supportive - and almost made me walk away from the deal. Non refundable deposits damage trust and very few agencies in any business still adopt that approach. A deposit refundable within a day or so would instill a lot more trust and confidence in CarSwitch.
Tareq El Zayat
Had an excellent experience with the Car switch team specially Mr mohammed ,great team and well organised was a wonderful experience in selling my car.
Sunesh Nair
Professional service with understanding. On time, on site, hassle free. Seek no further. Agent Nazar, he is truly helpful. Always give a good advice. I sold my car to the proper buyer at a good price. Thanks for Carswitch team.
Padipark Milindapradheep
Hi, Thanks very much for making the Car selling experience seamless... Job well done, special shout out to Vicky and Sulfiyan.
Bernard Schvartz
I have bought my fourth car from CarSwitch and working good. All the details mentioned in the website was pretty awesome and genuine for my car. I started liking for cars through CarSwitch and finally I found one . During the visit the one of the staff from it came with the seller and showed me in detail about it without any false information. There is a guy called Mr Kamran in the firm who really made my doubts clear about the car and coordinated with me thoroughly till freezing the value. After that the process went to the sales team where I found a little hazels but that's ok . While doing registration I found that buying the car was never a tough task if you have a proper team like CarSwitch . Mr Sufiyan made this way easier for me during registration and I appreciate the efforts he took and made all arrangement. I will recommend CarSwitch because you have a wonderful team to trust on and make your process easier. Thanks CarSwitch and team .
Yunus Shaikh
Excellent experience selling my car. Thank you Kamran and Sufyan
Hatem Dowidar
Thank you CarSwitch to help to sell my car, and I would like to thank Mr. Sufian for his support as well.
mahmoud alkord
We had a really positive experience with Car Switch. I was able to get a decent price. They were able to find the right customer to buy my car. My dedicated agent Nazar Gafoor did an excellent job. 100% recommend for anyone who wants to sell their car without an headache.
Dishan Philips
I bought a used Honda Civic through Carswitch and i had a very seamless experience. The car was already checked out by the Carswitch team. Mr.Mohammed from car switch made the viewing and decision making easier. All my queries and concerns were addressed by Mr. Sameer very professionally and Mr. Sufiyan did all the vehicle transfer formalities quickly. I strongly recommend Carswitch if you are looking for a Professional Team for buying and selling of cars.
Gopideepak Bhadra
Interesting tips & facts
If the value of your car is less than 10 times what you're paying for collision or comprehensive insurance then the coverage isn't a good deal.
Keep your service records! It's critical to getting a better price when selling your car, extended warranty is another big plus for buyers
Can't clear your loan? CarSwitch can get you a Seller Agreement (500 AED) so a buyer clears your loan for you
Only the registered owner can sell a car, if they're not available a valid and attested Power of Attorney required
Seller Agreement trumps a Power of Attorney, as the former cannot be cancelled
Don't forget to clear outstanding fines before transfer, some violations will require an in person visit to clear
After transfer, don't forget to remove the Salik Tag. Salik won't refund the balance though :(
Verify your service contract and warranty are actually transferrable to a new owner before placing your ad
If never kept service history receipts, you can ask your service center for a summary statement of your visits
Your insurance policy can be expanded to cover specific, or all, GCC countries in case you're a frequent traveller
Never agree to a buyer paying you in installments, ask them to apply for bank financing so you get paid in full up-front
If you're registering the car in another Emirate you'll likely need to transport it on a flat-bed truck which will cost AED +200 depending on the distance
If you're transfering a car from Abu Dhabi you can get Export plates valid for 3 days
Interested in a specific make?
Frequently Asked Questions
What is the CarSwitch inspection and why do I need it to sell my car?
CarSwitch arranges for a specialist to run a 1 hour assessment of your used car to gauge its condition. During the inspection, the Specialist will take professional photos, examine the interior & exterior, assess the condition of the engine and go on a test drive with you to make sure that the main components in your used car works as they should.

The results of the inspection are displayed online which helps us answer most buyers' questions and only refer you serious buyers! In addition, transparency on the fantastic condition of your car increases your car's price! Please note, CarSwitch does not warranty inspection results, particularly as the results may change from the time of inspection, and so buyers may request their own inspection at their own expense with your approval.

The process is easy and hassle-free. The Specialist will visit you anywhere in Dubai, Sharjah or Abu Dhabi and you only need to be present for 10-15 mins, of the full hour, to answer some questions and go for a test drive. Car selling made easy for the busy UAE residents.
How much do you charge for used car sale in Abu Dhabi?
We charge AED 150 (+VAT) admin fee which includes organizing a specialist visit to inspect / photo, handling calls, filtering car buyers and arranging test drives. When we sell your car a success-based fee of AED 1,000 up to 3% (+VAT) will apply (depending on the value of your car but agreed with you up-front) which you can build into your car price. This fee is applicable only if we are able to help you sell your car. We take all the headaches for selling your car while you get the best price! Your Used Car for Sale in Dubai will go quickly and without hassle!
What if I end up selling my car on my own?
We will work hard to help you sell your car in Abu Dhabi or anywhere in UAE. However, if you end up selling your car on your own then our success-based fee won't apply. In addition, we will still guide you through the process to make sure that the transfer of car ownership at the RTA is a hassle free experience. We only ask that if you post your car on another platform, that you match the listing price you select on CarSwitch to give us a fair shot.

Selling car couldn't be easier!
What about selling cars currently under loan?
We can handle it, through our partner network, and do it all the time! You can read our full guide to selling cars under bank financing, but the short version is once your used car has been sold, the buyer will need to pay off the existing bank loan and transfer any remaining cash to you. We'll arrange for a legal seller agreement through our partner network to keep the buyer protected. Trust us. We know how to sell cars in Abu Dhabi :)
Will CarSwitch buy my car?
Our primary motivation is to get you the absolute best price possible, and so if you have a couple of days of time we always encourage you to post the car at an attractive price and we'll secure an end user buyer in no time at all hassle free (as we'll handle it all from fielding phone calls to attending test drives in your location). In case you simply don't have the time, we'll arrange an instant cash offer through our auction platform so you get over and done with in the same day.
How Should I Sell My Car in Abu Dhabi?
Planning to sell your car in Abu Dhabi but not sure where to start? From setting a price tag to advertising your used car, you have to take multiple steps. If you're looking for a way to sell any car online in Abu Dhabi, CarSwitch can help you do so in an easy, fast and transparent way.
Common challenges you're likely to face when you sell your car:
Figuring out the price: You must take into account various factors to set the right price tag for your vehicle. If you set it too high, you may not find enough buyers and are also likely to have to negotiate more during the process. But if you set it too low, then you would obviously end up losing some money unnecessarily. You always have the option to get help from the experts at CarSwitch. We offer a free online car valuator to help you set the right price and sell your car in Abu Dhabi easily.
Lining up buyers: Finding and convincing buyers to purchase your car can prove to be a long and challenging task. After photographing your car, you also have to advertise it through various platforms. You can make this a lot easier by selling your car through CarSwitch which does all this and targets the right buyers through social media channels and sites.
Dealing with buyers: You'd be surprised by how much time and effort it can take to deal with potential buyers. Not only will you have to make many calls, but you may also need to go through lengthy negotiations. You should keep in mind that you're likely to come across many non-serious buyers who are just window shopping.
Complicated steps: It can be challenging to sell any car in Abu Dhabi as the process involves multiple complicated tasks. For example, you may need some guidance for transferring your car at the RTA. If your vehicle is under bank financing, then you should know how to use a seller's agreement to protect yourself.
Why use CarSwitch
Wondering 'what are the benefits of using CarSwitch when I sell my car in Abu Dhabi'? We've made it easier than ever before to buy and sell cars in Abu Dhabi. CarSwitch is a one-stop Abu Dhabi car sale marketplace that makes sure you don't have to face any hassles at any stage of the process. We will take photographs of your car, advertise, carry out negotiations, and guide you with the paperwork. We will manage test drives at a time and location that you find convenient. To give you the control over how fast you sell your car in Abu Dhabi, we give you the option to set the price for your used car. Most of the used cars on CarSwitch are sold within two weeks, but if you're pressed for time, you also have the option to sell any car in Abu Dhabi in a day through our auction platform.
Sell your car in Abu Dhabi with these new and existing features:
Will I have any price guidance when I sell my car in Abu Dhabi through CarSwitch?
To offer you real time price guidance, AI techniques are used to analyze thousands of real transactions. Besides helping you estimate the right price for your vehicle, CarSwitch also lets you control the price tag so that you can sell any car in Abu Dhabi at your own pace. Be sure to follow our price guidance that will help you figure out expected offers from private car buyer as well as instant cash dealer deals.
Proprietary car valuator
Now you have the option to estimate the value of any vehicle within minutes through CarSwitch's free car valuator, which is based on our knowledge and uses a proprietary algorithm.
Seller badges
Wondering 'how will seller badges help when I sell my car in Abu Dhabi?' Here are some of the exciting ways in which they can be used for free:
- Price dropped: Did you drop the price of your car? Let buyers know immediately with this badge.
- Negotiable: If your price of your used car is negotiable, then be sure to set the last price for your vehicle on CarSwitch's seller portal and let us manage everything.
- Urgent sale: Let's face it, sometimes we need to sell a car as fast as we can. That's exactly why CarSwitch has made the urgent sale badge available so that customers can set a countdown of days they have left to sell car in Abu Dhabi.
- Top condition: Have you been keeping your used car well-maintained? If your vehicle gets a high inspection score from our inspection, CarSwitch will automatically activate the top condition badge for you.
CarSwitch provides an unmatched experience when you sell any car in Abu Dhabi!