UAE's #1 rated service to
sell cars
Max Value

Get 10-30% more than any dealer offer!

Quick sell

You set the price so the car sells as fast as you want

Hassle Free

We handle all calls & test drives & help with transfer
Choose from popular makes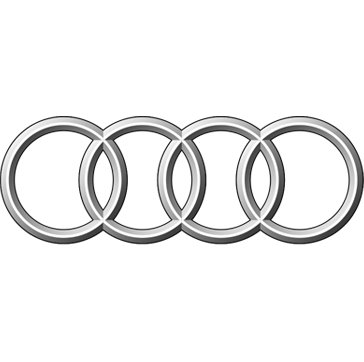 Sell my car for me
AED 150 for photos, inspection, calls and test drives for 3 months - an additional fee upon sale
In the news
"Transform the car buying and selling experience..."
"Make the switch without a hitch..."
"Making car buying or selling as easy as flicking a switch..."
"Take the pain out of buying and selling used cars in UAE..."
"Outsmart your UAE car dealer with these winning tricks..."
"Over 100,000 used cars are sold..."
Testimonials
rygin rebosura
22 January, 2020
Carswitch team were very professional and quick in their response! From the moment my car was evaluated by Don and I got a follow through call from their agents EarlJohn, Ervin, Nazar; and Farhan from Dubai who helped with the transfer of Mulkiya - everyone was helpful! I did not expect that selling a car was this easy! I posted the car ad on Tuesday... met potential buyer on Thursday and transfer successfully completed on Tuesday the following week. Just a week's time and it was all done!
Mohammed Irfan
12 January, 2020
The wait was long but at the right time I sold my car thanks to carswitch and team !
Sreejith Ajith
21 November, 2019
Fully Inspected and warrantied used cars found online. The best website available to buy or sell cars in Dubai.
Sandra Corm
19 November, 2019
Very professional service. No hassle. I sold my car less than 24 hours. Strongly recommended.
Muhannad Al Mallah
12 November, 2019
It was my best experience ever to sell a car in the UAE through Car Switch!! Very fast and straight forward. A special thanks to Nazar Ghafoor who handled this deal for me and his support during this sale from beginning till end
Abdul Rahman
11 November, 2019
My 1st family car got from carswitch It made the process much easier between us and the seller, starting from the car report they provided to the RTA registration & checks, the car switch guys sales agent Ligin and at Rta sufiyn was very helpful and helped make the transfer very smooth one, would definitely recommend especially if you're a first time Buyer or seller. And best of luck for your future deals. Thank you TEAM#CARSWITCH#
Gary Nuqui
08 November, 2019
A super quick and great service, sold my Mazda 3 2018 model at a fair price as we are leaving Abu Dhabi for good. Pleasantly surprise for the professionalism displayed by CarSwitch full team. CarSwitch attended us and walk us through the process and has been very helpful. Continue the good work guys. Highly recommended!! We will miss you "Ada" (our Mazda 3 2018)
Omar Annous
27 October, 2019
Selling a car is always an experience I absolutely dread. The whole process is painful, takes up a lot of time, and ultimately costs you money. I had my most recent car up for sale on Dubizzle for almost 2 months and still didn't manage to sell it at what I believed was a fair price. I opted to try Carswitch out. Long story short, they managed to sell my car within 3 days of posting it and at the price I wanted. Their entire team operated to the highest level of professionalism. Their app was easy and intuitive to use. They made a very painful process easy. Well worth the fee they charge and I highly highly recommend them to anyone looking to sell their car. Amazing service all around and definitely my go to place for all my future car selling needs.
Enrique Pena
03 October, 2019
Truly a great experience overall. with CarSwitch I sold my car in record time. My biggest thank yous go to Nazar Ghafoor, CarSwitch's sales representative who did a great job chasing candidate buyers and eventually closing the deal — in just one week. Well done and thank you!
s.arun subramaniam
22 September, 2019
Pretty seamless experience with CarSwitch. The vehicle was in great condition and the inspection results were accurate and helpful. However, the planning between buyer and seller for the timings for transfer could have been better.
Why CarSwitch
CarSwitch offers an easy & safe alternative to dealers and classified sites. We manage the whole process for selling your car while you sit back and relax. You set the price so you get the best value, without doing any of the work!
70% of cars sell within 2 weeks
+15,000 car buyers visit daily
Buyers willing to pay more as cars pre-inspected & certified
Cars automatically featured on social media and other sites
Interesting tips & facts
Service Contracts are not all equal, ask what's included (particularly if tires, brakes and battery is covered)
Did you know that even if a service contract has expired, its often renewable from the agency or a third party?
Cars that are +8 year old, or less than AED 25,000, often will not be financed by bank
Every vehicle has a unique VIN, located in the dashboard and door plate, which can help you determine the car history and features
Do NOT buy a car where the VIN in the Mulkiya does not match the one on the dashboard or door plate
If you're planning to sell the car soon, keep in mind that fancy customizations do not retain much value
Frequently Asked Questions
What is the CarSwitch inspection and why do I need it to sell my car?
CarSwitch arranges for a specialist to run a 1 hour assessment of your used car to gauge its condition. During the inspection, the Specialist will take professional photos, examine the interior & exterior, assess the condition of the engine and go on a test drive with you to make sure that the main components in your used car works as they should.

The results of the inspection are displayed online which helps us answer most buyers' questions and only refer you serious buyers! In addition, transparency on the fantastic condition of your car increases your car's price! Please note, CarSwitch does not warranty inspection results, particularly as the results may change from the time of inspection, and so buyers may request their own inspection at their own expense with your approval.

The process is easy and hassle-free. The Specialist will visit you anywhere in Dubai, Sharjah or Abu Dhabi and you only need to be present for 10-15 mins, of the full hour, to answer some questions and go for a test drive. Car selling made easy for the busy UAE residents.
How much do you charge for used car sale in UAE?
We charge AED 150 (+VAT) admin fee which includes organizing a specialist visit to inspect / photo, handling calls, filtering car buyers and arranging test drives. When we sell your car a success-based fee of AED 1,000 up to 3% (+VAT) will apply (depending on the value of your car but agreed with you up-front) which you can build into your car price. This fee is applicable only if we are able to help you sell your car. We take all the headaches for selling your car while you get the best price! Your Used Car for Sale in Dubai will go quickly and without hassle!
What if I end up selling my car on my own?
We will work hard to help you sell your car anywhere in UAE. However, if you end up selling your car on your own then our success-based fee won't apply. In addition, we will still guide you through the process to make sure that the transfer of car ownership at the RTA is a hassle free experience. We only ask that if you post your car on another platform, that you match the listing price you select on CarSwitch to give us a fair shot.

Selling car couldn't be easier!
What about selling cars currently under loan?
We can handle it, through our partner network, and do it all the time! You can read our full guide to selling cars under bank financing, but the short version is once your used car has been sold, the buyer will need to pay off the existing bank loan and transfer any remaining cash to you. We'll arrange for a legal seller agreement through our partner network to keep the buyer protected. Trust us. We know how to sell cars in UAE :)
Will CarSwitch buy my car?
Our primary motivation is to get you the absolute best price possible, and so if you have a couple of days of time we always encourage you to post the car at an attractive price and we'll secure an end user buyer in no time at all hassle free (as we'll handle it all from fielding phone calls to attending test drives in your location). In case you simply don't have the time, we'll arrange an instant cash offer through our auction platform so you get over and done with in the same day.
How to Sell Cars in UAE
Looking for an easy and hassle-free way to sell your car in UAE? After all, the process of selling your used car in UAE can be complicated, lengthy, and challenging if you don't get help from experts. CarSwitch can help you sell any car in UAE. Keep the following factors in mind to get the best price for your used car.
Read More
Some of the common challenges you can face when selling a car
1.
Finding the right buyer
: Unless your full-time job is to sell a car, it can be challenging to find the right buyer quickly. You are likely to come across many non-serious buyers who are just window shopping without having any intentions to buy a car. It goes without saying that dealing with such buyers can be a massive waste of your time.
2.
Advertising
: Finding the right channels to advertise your car can also be a challenge because there are several platforms and some of them might be more effective for targeting the buyers for your used car. If you use CarSwitch to sell a car online in UAE, we can make the process easier and faster by lining up buyers through our social media channels as well as other sites.
3.
Setting the right price tag
: Many people struggle while setting the price for their car. If you underestimate the value of your car, you can end up selling your car for a lot less than what it's actually worth. On the other hand, if you set it too high, you might not be able to find buyers. The experts at CarSwitch can help you decide the right price for your used car.
4.
It's a challenging process
: From transferring the car at the RTA to using a seller's agreement to protect yourself, you may have to go through many complicated steps when selling your car. However, you don't need to do all this on your own, as CarSwitch can guide you throughout the process.
Why you should choose CarSwitch
Wondering "How will CarSwitch sell my car in UAE?" CarSwitch is a one-stop solution for buying and selling used cars. It's the best marketplace for car sale in UAE and has made comparison shopping easier than ever before. Sellers can relax while we take care of everything, including taking pictures of your car and advertising it through multiple channels. We'll line up buyers for you, negotiate on your behalf, and guide you to make sure all the paperwork is done correctly. And if you're pressed for time, we can also help you auction off your car within a day.