Footballers are known for spending heavily on their cars and bikes. CarSwitch.com looks at some of the most fabulous car collections of 5 footballers! We know we'd jump on these if they were selling car!
Cristiano Ronaldo
Out of Ronaldo's many hobbies, collecting cars is probably at the top. He started his car collection during the Manchester United era and evidently he didn't look back till then. The total networth of his 19 cars is almost 5 million dollars, whereas the costliest one is the Bugatti Veyron worth 1.7 million dollars. He also has a private garage where he keeps all the gems of his collection.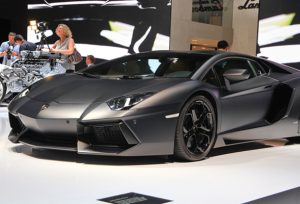 Some of Ronaldo's car collections include Bentley GT Speed, Ferrari F430, 599 GTB, 599 GTO, Aston Martin DB9, Rolls Royce Phantom, Maserati GranCabrio, BMW M6, Bentley Continental GTC, Mercedes-Benz C-Class Sports Coupe, Porsche Cayenne, Porsche 911 Carrera 2S Cabriolet, Porsche Cayenne Turbo, Audi Q7, Audi RS6 and Mercedes-Benz C220 CDI.
David Beckham
David Beckham, another football celebrity also doesn't shy away from spending on cars. His most prominent and and memorable car includes the customised Ferrari 612 Scaglietti.
The customised Ferrari 612 Scaglietti was purchased following the birth  of his little girl, Harper Seven out of 2011. Worth nearly £200,000, the car bears the number '7' logo which was his shirt number when he played for Manchester United and England.
His other car collections include Rolls-Royce Phantom Drophead Coupe, Hummer H2,  Chevrolet Camaro, Porsche 911 Turbo Convertible, Rolls-Royce Ghost, Bentley, Porsche 911 Carrera S Tiptronic, Lamborghini Gallardo, Jaguar XJ, Black Porsche 997 Convertible Turbo, Aston Martin V8, Range Rover Evoque, Bentley Mulsanne, Audi S8 and Jeep Wrangler. He did eventually think of selling car and sold some eventually.
Mario Balotelli
Mario Balotelli is known for raining money on his cars and is also not afraid of showing them off. During the time he played for Manchester United, he racked around  £10,000 in parking fines and had is cars impounded 30 times by the Police. Nevertheless, he has a gorgeous car collection at his disposal.
Some of his notable cars include a Bentley, a Bentley continental GT, Ferrari 458 spider, and an Audi R8.
Didier Drogba
Didier Drogba was a Chelsea striker who also owns a bunch of sweet rides a car enthusiast would drool over. His most prominent rides includes a Mini Cooper, Ferrari California, Mercedes SLR Mclaren, Porsche Cayenne and a Range Rover Sport.
Yaya Toure
Yaya Toure is an ivorian professional football player who played as a midfielder in the Greece Club Olympiacos. He owns a total of 6 cars worth 1 million dollars. His car collections include He owns Rolls Royce Phantom, Porsche Carrera, Bentley Continental, Mercedes Brabus 850, Mercedes G-Class and Rolls Royce Wraith.
Check out these 5 most expensive celebrity cars if you are looking for more awesome car collections.
You can also sell your Dubai used car to CarSwitch.com to buy a new one if you want. Selling car has never been this easy! We hope you enjoy the switching experience!