Finding it difficult to select an affordable car that falls within your budget AND is in good condition? We can sympathize. CarSwitch has compiled a list of Five New Cars for Under AED 35k in the UAE to make your task easier. No more having to break your bank to get that sweet, safe ride you have always wanted!
Looking for something with a bit more oomph for under AED 35k? You'll likely need to check out used cars for sale in Dubai, UAE, but make sure that you buy something that is in great condition. With CarSwitch.com, you can buy an inspected, certified and warrantied used car. No More Lemons.
Without further ado, check out our 5 New Cars for Under AED 35k! A few of these are year-end offers, so get them while they last!
Chery Arrizo 3
If you are after a car that looks fashionable inside and out, Chery Arrizo 3 is right up your alley. At AED 29,900, this is the lowest priced car on our list. A Chinese make, it combines beauty and practicality with its duck-tail end design.  We are also loving all that extra storage capacity.
Suzuki Celerio
Priced at AED 29,900, this Japanese car is one of the most affordable on this list. Celerio's dynamic and sleek design makes it ideal for tight city driving. The best news is, you can fold the entire rear seat to accommodate all your shopping and luggage.
Changan Eado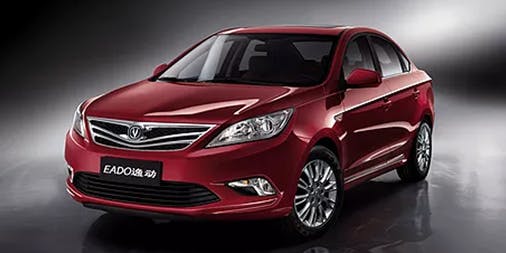 Priced at AED 33,000, Changan Eado combines performance, safety, utility, and comfort. The stylish interior with its comfortable leather seats is to die for. Not to mention the sleek exterior and amazing driving performance.
Hyundai i10
A brand new Hyundai i10 can cost you around AED 33,900. It's cute and tiny which means it's easy to park. The biggest crowd-puller is its good fuel economy. And let's not forget the spacious storage! It's a South Korean make so the safety features are also top of the line. When it comes to horsepower, though, the i10 is nowhere near this 300-bhp Hyundai concept.
Kia Picanto
At a price of AED 34,900, Kia Picanto is one of the best deals in the UAE market today. This South Korean car is stylish and sporty. Boasting advanced features and eco-friendly technology, it's just the vehicle you need to make your driving experience that much smoother. What's not to like?
You can find these and more brands among used cars for sale in Dubai, UAE at CarSwitch. Take a look at our extensive inventory of certified, inspected and warrantied used cars for under AED 35k! You won't be disappointed! Happy shopping!