If you have waited for each new movie of Fast and Furious then you have acknowledged the great role cars play in action or adventure films. So much so that a whole genre – the film of cars – has been invented for such thrilling movies. CarSwitch.com, a marketplace for new or used cars in Dubai, has gathered a thorough review of the top 10 car movies that have kept the audience on their toes.
1. Back to the future – DeLorean DMC-12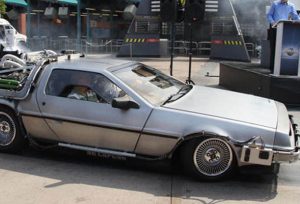 If you have secretly dreamt about time travel, then you must be a fan of this science fiction. The car plays a pivotal role and only 9,170 copies of it were marketed from 1981 to 1983.
 2. Drive – Chevrolet Impala
This movie features Ryan Gosling, who rocks the movie with the star performer – Chevrolet Impala.
3. James Bond Saga – Aston Martin DB5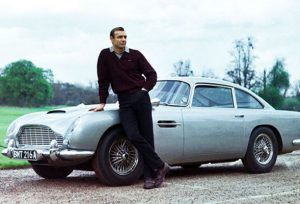 If there is one car that has been the backbone of blockbusters, it has to be Aston Martin DB5. Besides the James Bond Saga, it also won acclaim in Goldeneye, Casino Royale, Skyfall and Goldfinger.
4. Boulevard of Death – Ford Mustang
Yellow Ford Mustang puts up amazing pursuits in close chases with racing cars which makes this movie another treat for the eyes.
5. Taxi – Peugeot 406
Peugeot 406 rose to popularity in the 2000s due to its exquisite performance in Taxi which mixed humour with racing to show that everything is done to have a good time
6. Transformers – Chevrolet Camaro Concept
We all have sided with BumbleBee in his fight against the Decepticons in Transformers. However, it was the Chevrolet Camaro Concept which gave life to the alien character of Earth.
7. Ghostbusters – Cadillac S & S Ambulance
You must have heard of mythical creatures. But have you ever heard of mythical cars? Ghostbusters introduced mythical cars for the first time that take heroes to the scene to clean up.
8. Grease – Ford De Luxe
The high school is an exciting period of life. It becomes even more adventurous in Grease with Ford De Luxe as the escort of high school students
9. Gran Torino – Ford Gran Torino
Superhero movies are usually named after the superhero. Would a movie named after a car make that car a super-vehicle? Ford Gran Torino can certainly qualify for such a title!
10. Batman – Batmobile
Another mythical car which had James Bond discontented is Batman's BatMobile. Its dual ability to shift on the roads and flying in the skies is just jaw-dropping.
With CarSwitch.com, you can avoid a lot of hassle if you plan to buy or sell your car in Dubai, UAE. Just log onto our page, provide the necessary info and leave the rest to us. Happy shopping!